I am going to have a whole bunch of stickers printed of my paper people for the Bats launch this weekend! I'll probably make them the original paper person size (which is about 12 - 15cm) as well as some that are smaller, and maybe a few of the colour ones* that are larger.
I am only printing the ones that featured on the cover of XOZ magazine as they are the most popular!
If you're interested in buying stickers and aren't going to be at the Bats launch, send me an email and I'm sure we can work something out. I haven't worked out prices yet since I have to work out the cost of printing etc. A pricing sheet will be posted by this Saturday!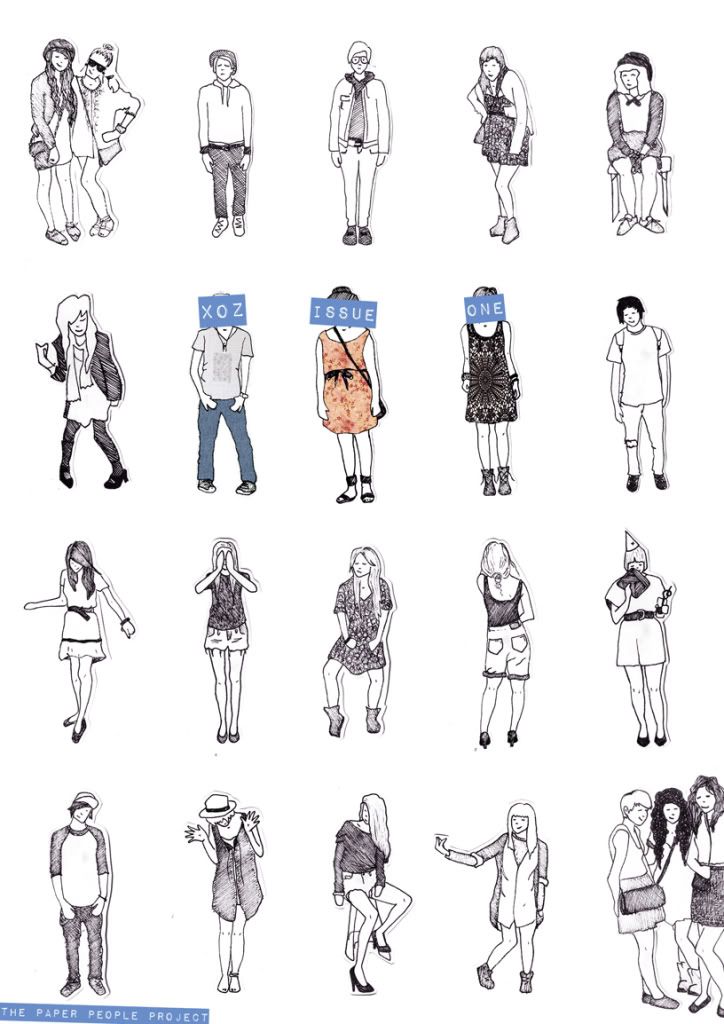 * Note: The labels over their faces will not be there, and the three that are in colour will possibly be the only ones in colour.